Recently, I had the opportunity to visit one of the most popular fishing spots on the eastern coast of Florida. Known as the "Space Coast", this place is full of…well… space travel history. Driving back from Miami, I decided to take the long way back home to Tampa and make a quick stop to try my luck at catching some of the biggest redfish found in the Sunshine State. It was a cloudy morning with a light cool breeze but anything would beat the cold, windy days that have been the norm during this awful Florida winter.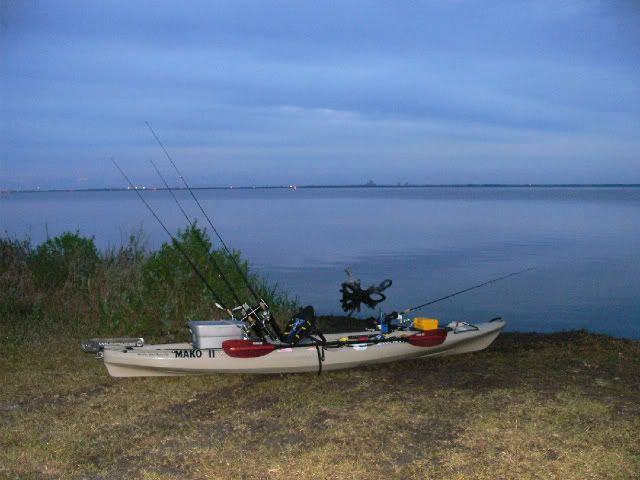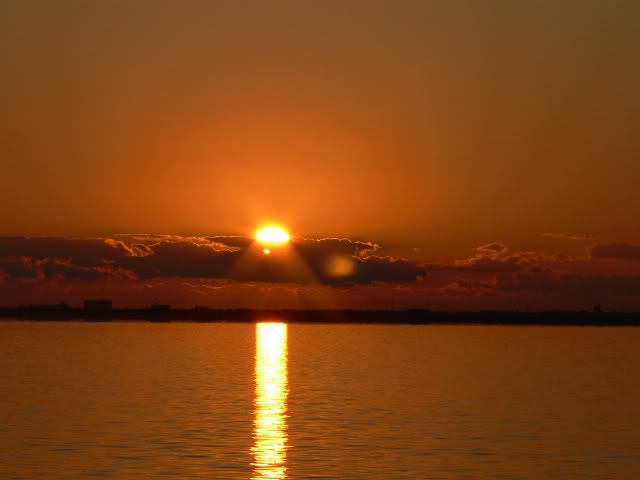 While paddling towards my destination, I was surrounded by NASA buildings and launch pads and couldn't help but daydream about one of the most exciting moments ever witnessed by mankind: the crew of the Apollo 11 landing on the moon. I could almost see myself back on that 20th day of July 1969, "glued" to the TV screen as millions of people watched this amazing feat.
Since I had a feat of my own to accomplish (of course, not even close to landing on the moon), I woke up from my daydreaming and started looking for tailing reds. I found a few nice ones but it was very tough to convince them to eat my plastic lures. Knowing that I probably had to go "all the way" if I wanted to be successful, I brought out some dead finger mullet that I had purchased earlier at a local bait shop. After placing one on a 5/0 circle hook, I made a few casts near the area where they were tailing and within minutes I had caught, photographed, and released a nice 30-inch redfish.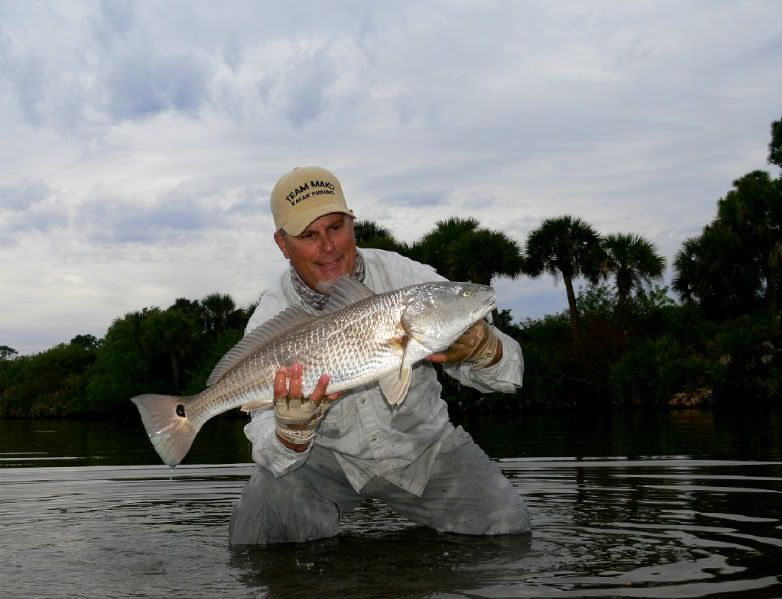 Unfortunately, this would be the only redfish caught all day; however, later large schools of black drum showed up and kept me busy the rest of the day.
Upon my return to Tampa, I called some friends from Miami that had just started kayak fishing and they got all excited about my recent fishing trip and insisted that we met at the same location to give it a shot themselves. We made plans and a couple of days later I was back in "space" guiding them around.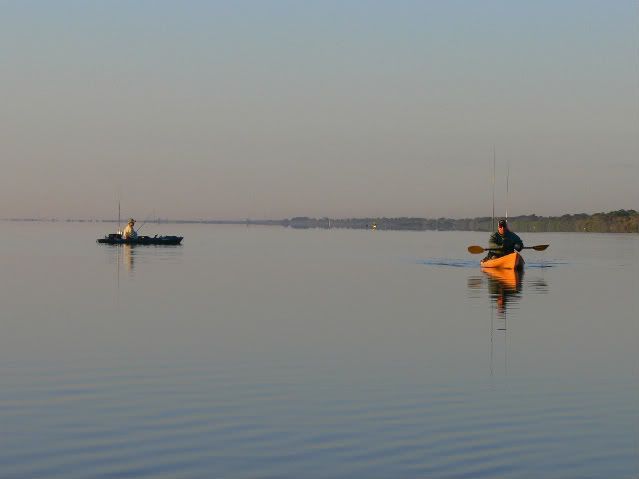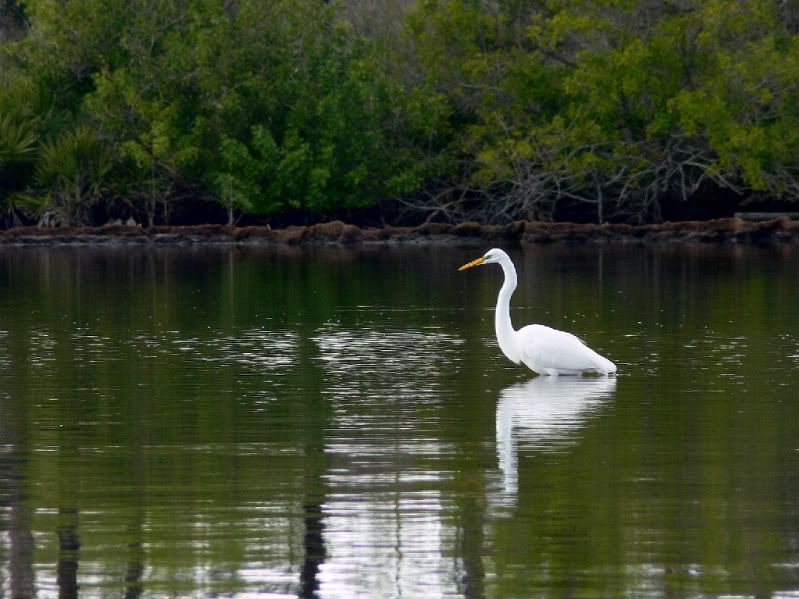 This new day proved to be totally different fishing wise, even though it was the exact same place that I had fished 2 days before. We paddled almost 4 miles before we found our first fish, a nice school of black drum not interested in any of the offerings we had for them. Gulp shrimp, a variety of DOA jerk baits, chunks of finger mullet, and nothing seemed appealing. Used to the pressure that such fish get over on that side of the state, I told my friends to continue looking until we found reds.
It wasn't long after that Juan hooked his first redfish ever. I can tell it made him happy; at least judging by his smile. A very nice, fat, 38-inch fish.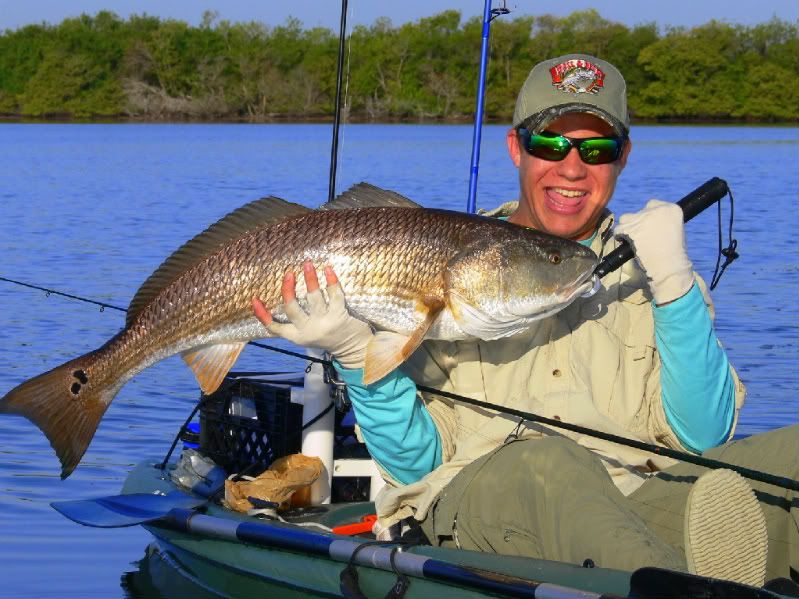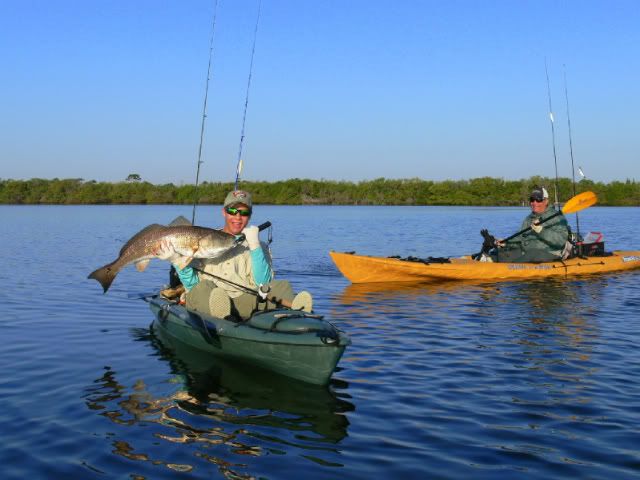 This wasn't the typical charter for me where I don't get to fish, so I had the chance to soak a dead finger mullet which resulted in our next catch of the day.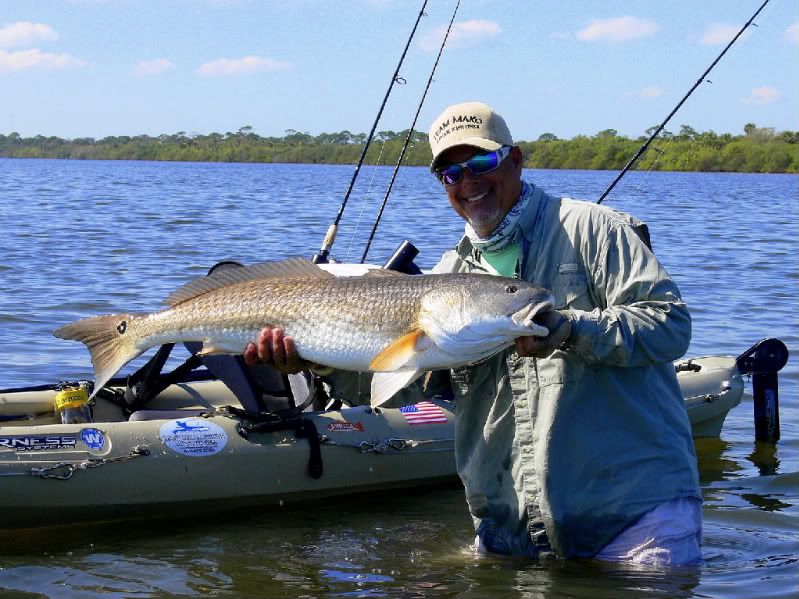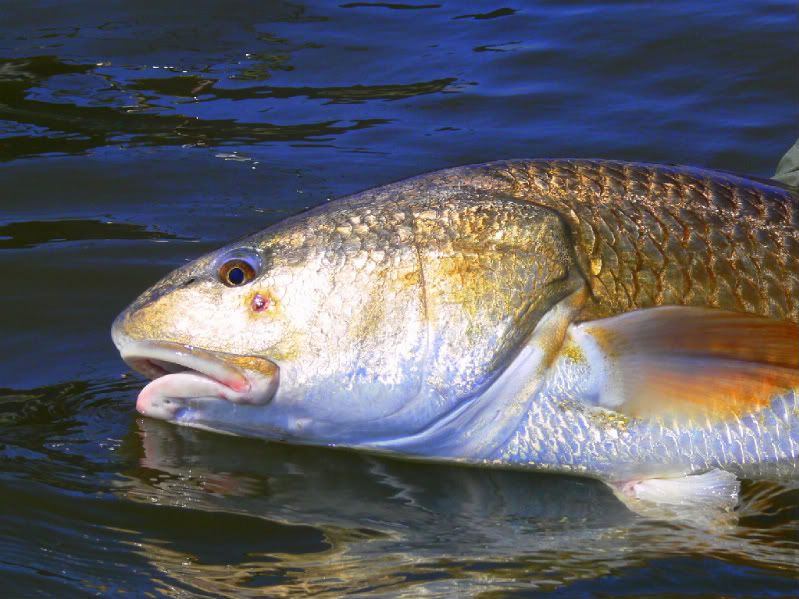 My biggest redfish ever took me for a ride for the next 15 to 20 minutes but eventually decided that it was time for his picture to be taken. The 36-inch folding ruler that I had did not help much when it came to measure this beauty but with a piece of string I was able to lay it alongside of the fish and later confirmed this fish to be at around 51 inches. I probably should comment that such length was questioned on another report I posted and different methods have been used since then to get a closer estimate from the picture. As far as I'm concerned, 45, 48, 50, it doesn't really matter. It was the entire experience of catching such beauties and guiding new people and teaching them about this exciting sport of kayak fishing that really counts for me.
We caught a couple more reds and trout before our day came to an end including one that my friend Juan Sr. hooked and that was definitely bigger than mine. Unfortunately, it snapped the line while coming off the Boga grip and we couldn't get a better picture of it.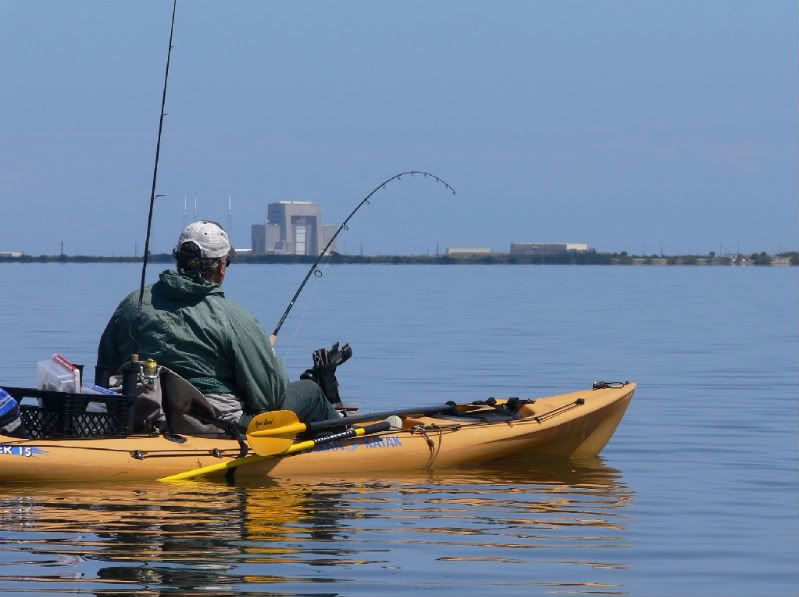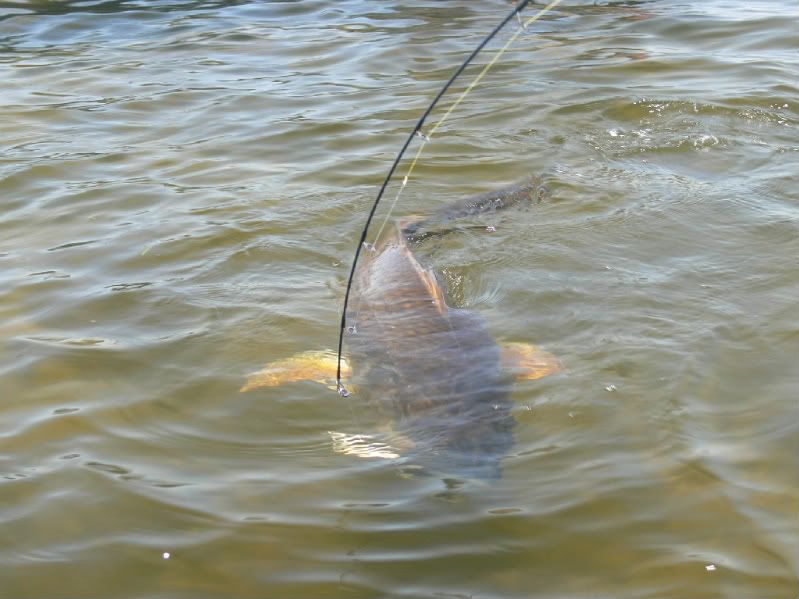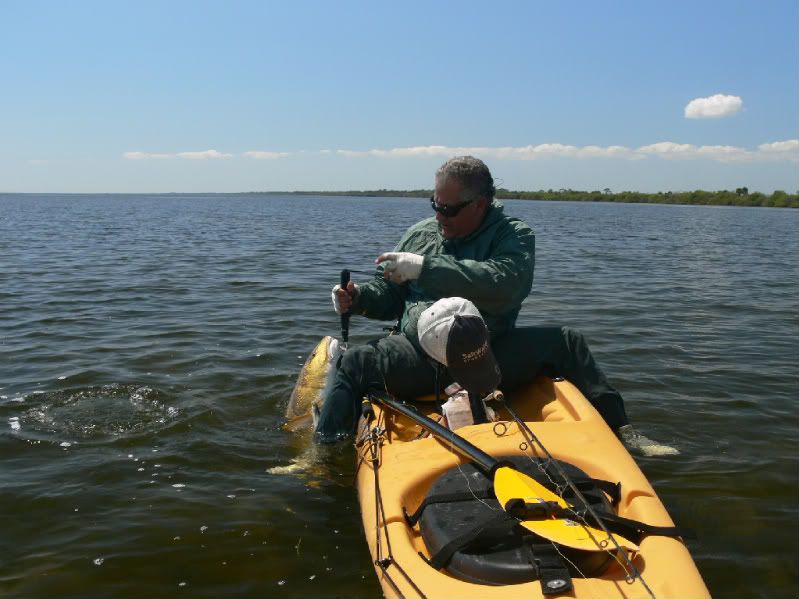 My trip back to Tampa was all smiles as I'm sure it was for them on their long journey back to Miami. Definitely the kind of successful trip that I hope everyone gets a chance to experience.
Enjoy!!!