I have this disease, its a terrible affliction that doesn't allow me to go one week without fishing...so even with the report calling for 30-70% rain all over the Southern half of this state and winds from 15-25 knots predicted still only means one thing: its time to go fishing.
There is some rational behind my thinking, sometimes, but in todays case i figured the cooler temperatures and slackened rainfall last week may have:
a) allowed some salinity to return to inshore waters
b) start the trickle of trout back down South
c) clouds keep the flats cool and the bite would last longer
So with this in mind we paddled out into the chop and fished potholes and ledges with only jacks to show for it, decent sized jacks, at least bigger than usual anyway. The early morning bite was just jack after jack, finally around 9am the trout started biting, I lost the biggest one at the boat, caught a couple in the 16''-18'' range, a short mutton, a snooklet, and a new personal record: Smallest Snook I've ever caught.
Jacks in the dark
I can't wait till the flood of specs begins...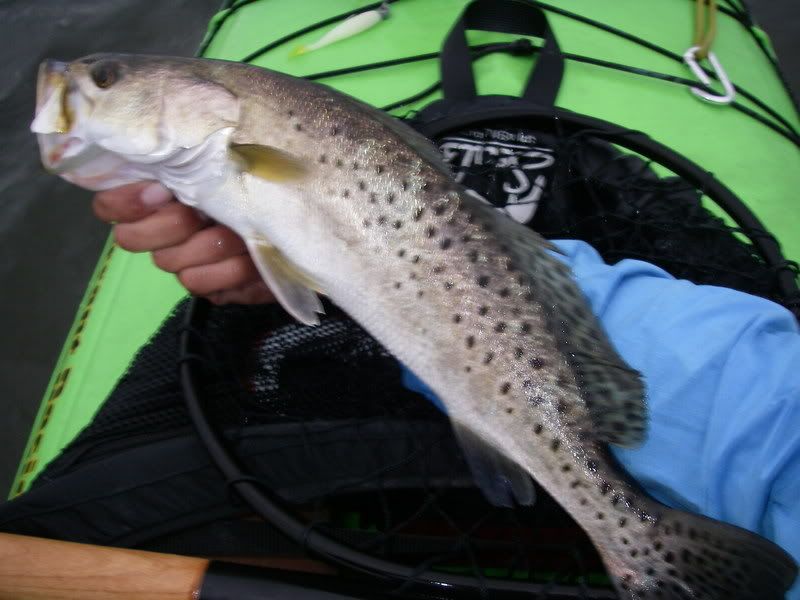 Another keeper...lucky I have plenty of fish at home still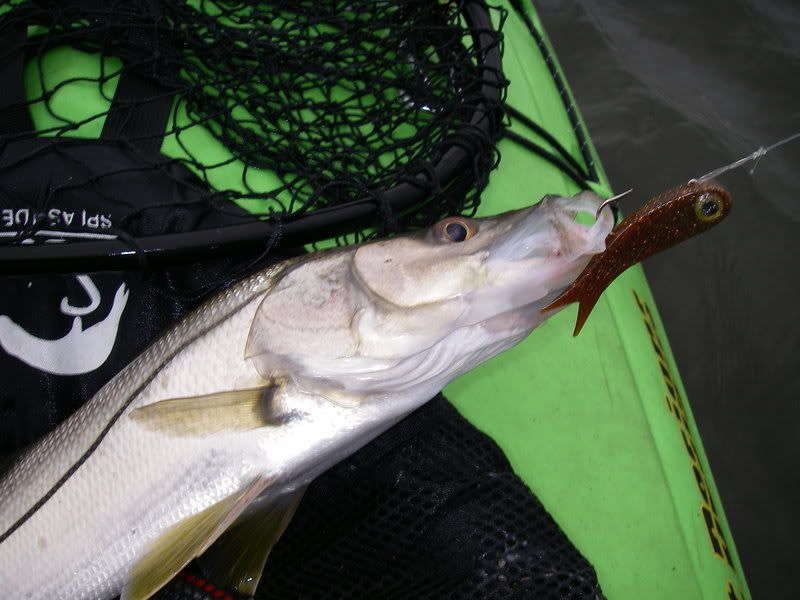 breaking the jack streak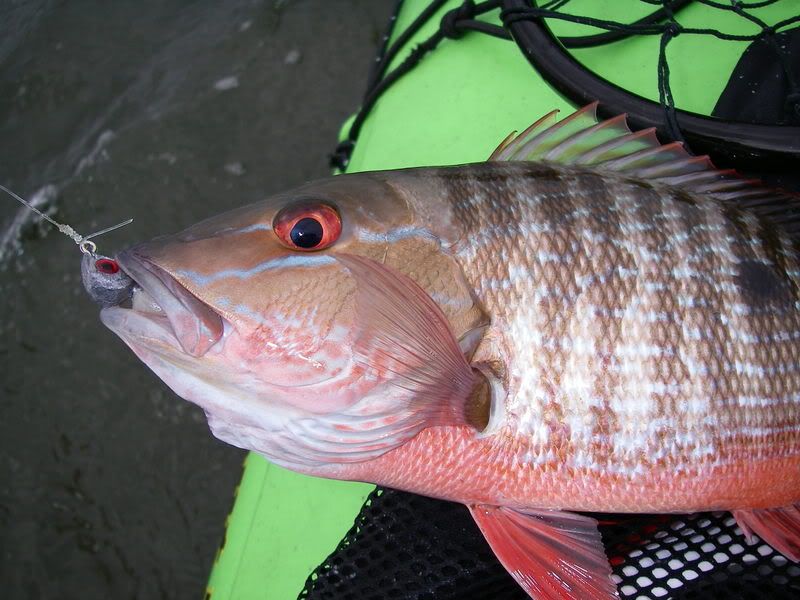 shorty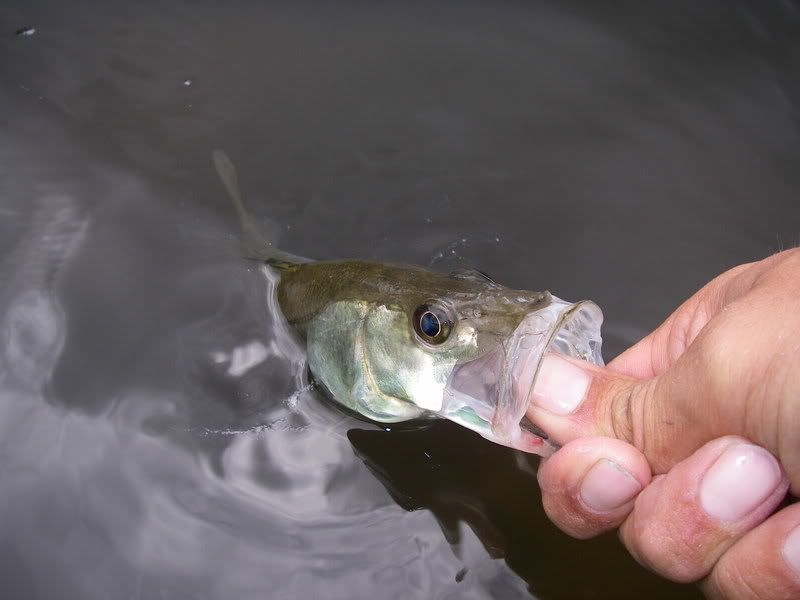 the monster nailed a DOA cal half his size
All in all it was a nice day on the water despite the wind, it didn't rain all day although it threatened to do so all day...all I can say is that god for stakeout poles.