My brother and I were in Pensacola this weekend for thanksgiving with our family and we brought our gear with us to try and find some big Bull Reds. We got out with the parents on Thurs night under a bridge in Alabama for some fun with bluefish, flounder, and drum. Then Fri morning Kiel and I hit the bay but had a slow day. Kiel ended up with a North Fl. Slam 24" red, 20" trout, and a couple nice flounder, while I ended up with just a couple of nice flounder. We had to cut this trip short to go watch Bama beat Auburn... ROLL TIDE!!!
So Sat night we had one last chance, and decided to take some advice from a new friend on the forum. We got to our spot close to sunset and 5 minutes after putting in I was already hooked up with a nice 29" red on a Gulp! shrimp.
I could see these fish everywhere and decided to throw the fly at them. I spotted a nice group of overslot fish and my brother and I started casting. My brother hooks up first on a Gulp! and I hook up immediately after on a white and gold Clauser Minnow. We boat our fish simultaneously. Kiel ends up with his personal best, a 36" red.
And I end up with my personal best on fly, a 32" red.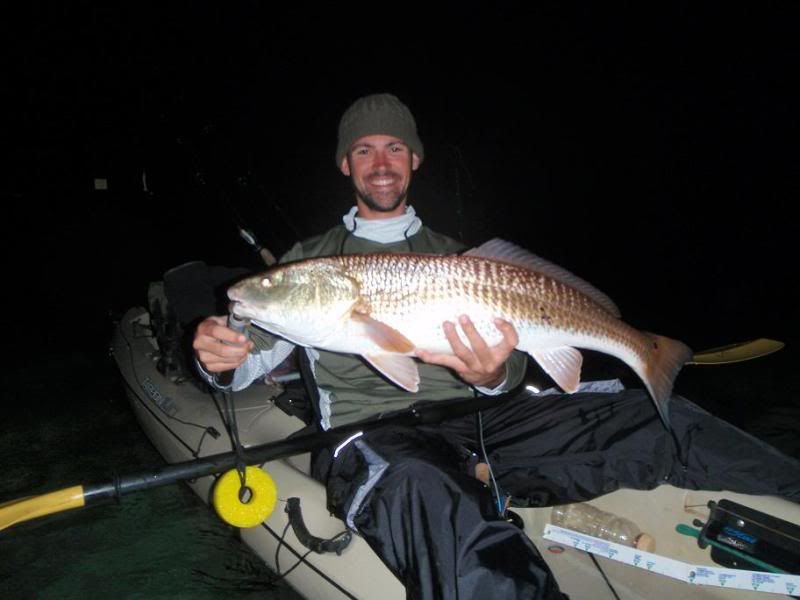 After that it got a little darker but we could still sight fish these monsters on the sandy bottom. I switch to a DOA CAL jerkbait and see a big boy cruising just a few feet away, make a good cast and ZZZZZZZZZZZZ, fish on. Several minutes later this 40" red is boatside.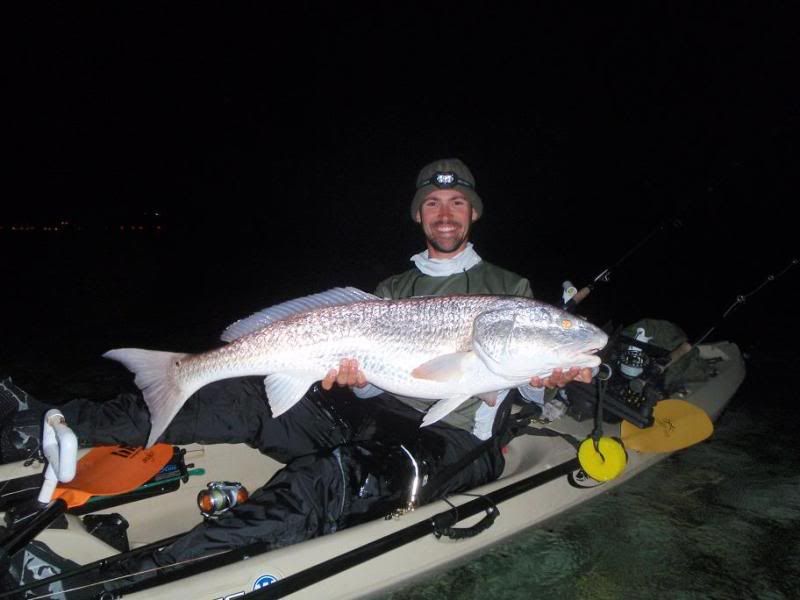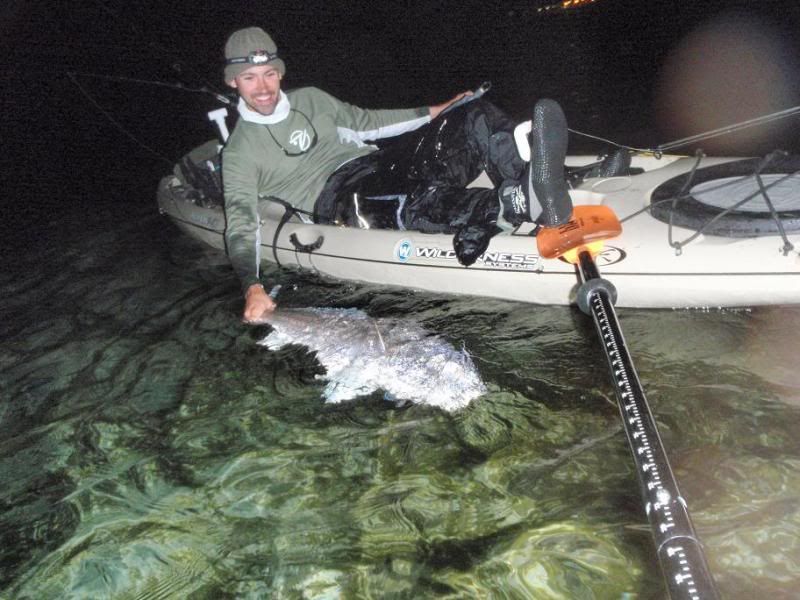 My brother blind casted a couple catfish and then ended up with this nice upper 20's red.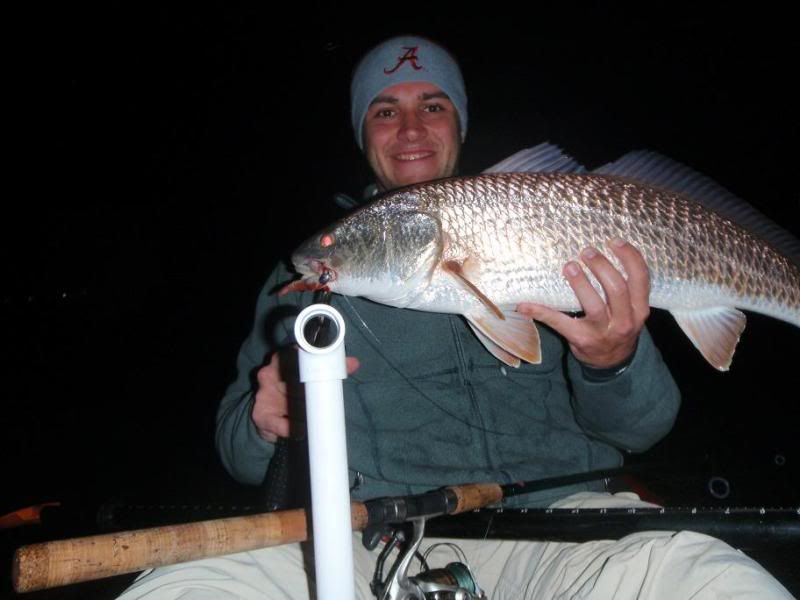 So after five fish in 3 hours my brother and I head in around 7. We saw a LOT more fish but the tide was slacking and we had previous plans with the family. I will be very sad leaving this fishery for Tampa tomorrow morning, but hopefully I will have a snook or two to console me later this week. Thanks again to my new friend, I will try my hardest to put you on some quality snook when you are down in my area.