Well I went up to pensacola to see my rents, my brother and my grandparents for thanksgiving but since my truck is still in the shop due to my retarded insurance, I had to ride with my parents meaning no fishing poles or kayaks... Luckily my brother, who is stationed in meridian miss., was nice enough to bring his sit-in kayak and a few poles for me to use, and in return I helped him find his first red fish at about 24".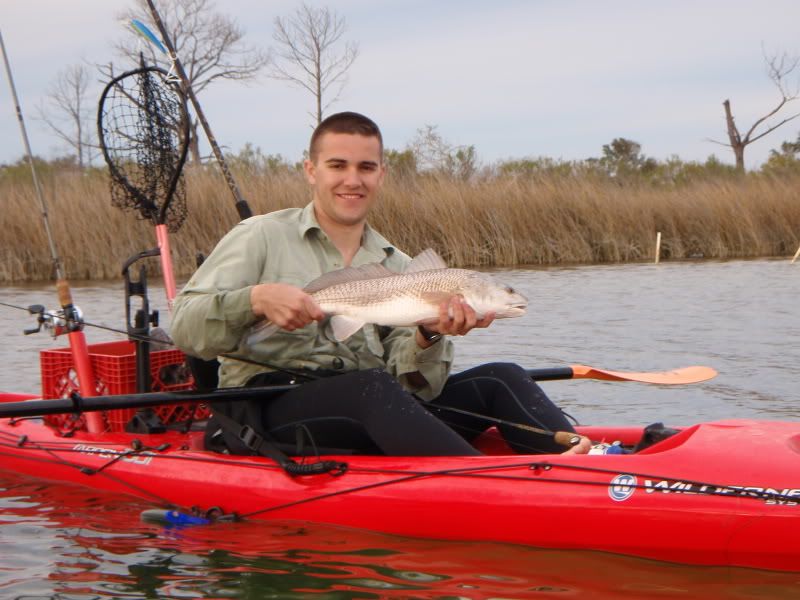 We were originally looking for the big Bull reds by the pass but since my grandparents still have dial-up internet, we ended up paddling almost 8 miles one way just to find some blue fish by the Ft. Pickens dock. After we had fun with them, we realized we had forgot our water and food... We headed back I had to check out this NMZ we had passed. When I started picking up reds on a jerkbait my little bro was very jealous so I calmed him down and helped him catch one after I caught a little upgrade for the 321 tourney.
We then realized that sunset was coming and the gates of the park were going to close soon. Not only were we at least 5 miles away but we also realized it would be impossible to find our put in in the dark, even with flashlights. We started paddling as fast as we could but were dehydrated and starving. Luckily my parents came out to help and the very attractive female park ranger kept the gates open and waited for us to return, while my dad helped us locate the launch. We were lucky to say the least...
I caught 4 reds, countless blues and a trout, while my brother caught one red, and countless blues. (Dr. Seuss Slam) But after paddling almost 16 miles and being on the water for 12 hours without food or water we were exhausted.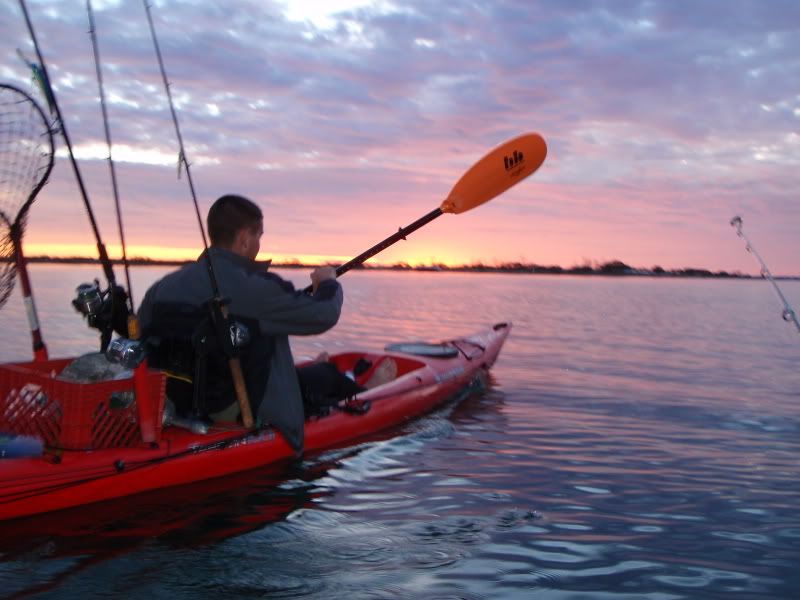 After thanksgiving we gave it another shot near Gulf shores where I put my brother on a nice 26" red and a few trout while I caught 7 reds of various sizes rat-24", a few trout and a blue on top. Much more comfortable this time with food, water and a shorter trip.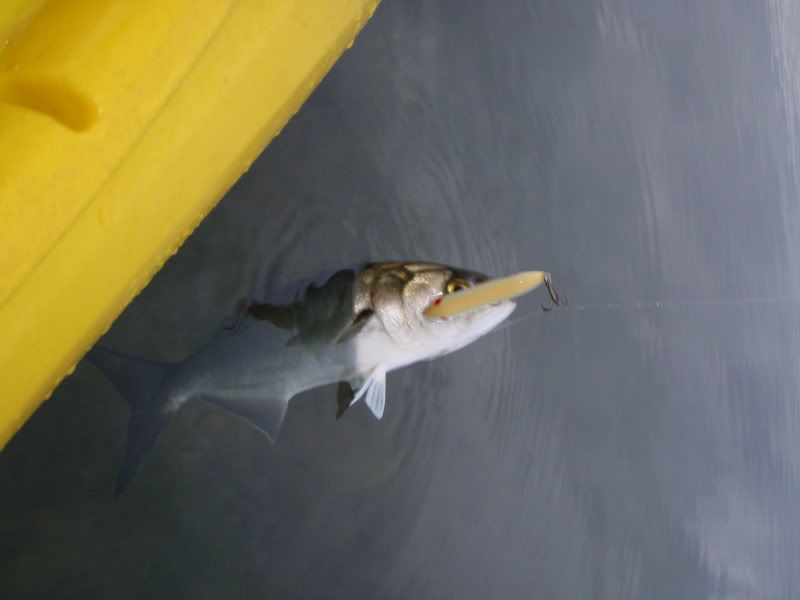 A lot of the reds had several spots, one breaking my record at 11 spots total.